Young the Giant are an American Rock band that was formed in Irvine California. Since their self titled debut album release in 2011 they have played for various large music festivals such as; Lollapalooza, Governor's Ball, Bonnaroo, among others. It's needless to say that with each album they have continued growing their fan base.
Their most popular songs include "Cough Syrup," "Mind over Matter," and "My Body" which are ultimate classics for the bands original sound. From the thoughtful vocals, drums, and guitars there is nothing more beautiful than the sound of a new Young the Giant album.
For a long time fan, it may be noted that the sounds of their most recent rather, fourth studio album Mirror Master doesn't ring the same as their previous albums. The lyricism remains true but the sound is rather different. Most songs they've made in the past have had a heavy guitar influence and a bit of a harder rock sound. This album however has more techno beats and less of the classic rock sound one may be used to hearing from Young the Giant. Even the first track on the album has less of a rock sound and more of an indie tone to it. It almost reminds me of a speedier sound of the song "Water" by Ra Ra Riot. These techno sounds are not bad, in fact they're quite good, it just shows that the band is branching out and experiencing some new sounds. "Darkest Shade of Blue," and "Brother's Keeper" are the best bets for hearing this sound transition.
Another unusual factor to the newest album is that there aren't as many tracks that have that pop-rock vibe that can be found on previous album tracks such as; "Jungle Youth," "Silvertongue," and "It's About Time." With that being said, the ones you could have a fun time with would include "Tightrope," and "Mirror Master". In general, this album tends to focus
on more simple techno vibes that are good for going on a long drive to contemplate life but, it's not an album I would play while hanging out with my best friends.
All in all I personally enjoyed the new album Mirror Master but, it wasn't what I was expecting to hear from them. Some Young the Giant fans may not enjoy this album as much as their previous ones but, there's nothing wrong with trying something new, so kudos to the band for doing something different. With that being said it was not my favorite album from them but it was still a good listen that had rather relatable life topics.
Verdict: 8/10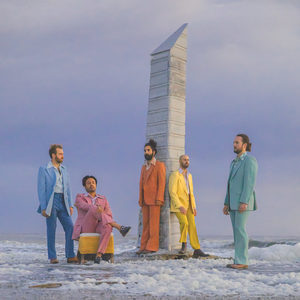 By Desiree Powell