Summer '18 has already been one to remember and the fire keeps roaring. It's almost like all the heavyweights agreed on release dates via group text. The Carters, Drake, Kanye, Kid Cudi… It's YG's turn.
In the past, YG has recruited Drake to drop Earth-rumbling singles to warm us up for his albums. "Who Do You Love" and "Why You Always Hatin" occupied charts prior to My Krazy Life (2014) and Still Brazy (2016). Fast forward to 2018, YG uses a similar strategy – but with a different recipe.
Bompton's finest had already left his mark on the summer with his star-studded single "Big Bank," featuring the likes of Nicki Minaj, 2 Chainz and Big Sean. The DJ Mustard production has been one of the hottest of the summer and worked out quite nicely as a red carpet roll-out for STAY DANGEROUS. 
The album consists of 15 tracks, running just over 50 minutes, with more notable features from Jay 305, Ty Dolla $ign, Quavo, Youngboy Never Broke Again and Mozzy.
STAY DANGEROUS has everything you could possibly want in a YG album; DJ Mustard beats, all-star features, unapologetic street sound and a number of words beginning with the letter "C" being pronounced with a "B," it even has a song dedicated to the ladies. This album makes me feel like I'm speeding down a freeway in Los Angeles driving an all red muscle car.
Tracks like "Too Cocky," "Power," and "Slay" are going to be in heavy rotation for most YG fans. "Too Cocky" sounds like vintage YG from the Just Re'd Up days, "Power" has Ty$, and "Slay" features YG on autotune with a catchy hook from Quavo dedicated to women.
YG ends the album by taking us on an introspective trip. On "Deeper Than Rap,"  us on an reflects on untrustworthy people, not being around his daughter as much as he'd like, and admitting he's seen a therapist. He closes the album on a mellow note.
On the final track "Bomptown Finest," YG addresses his success and how he's never changed up, his love and respect for his friends who have passed away, in jail, or who he brought along with him on his ride.
In a competitive field of albums, STAY DANGEROUS held its own. For a YG fan, it's exactly what you like to hear from one of the West Coast heavyweights.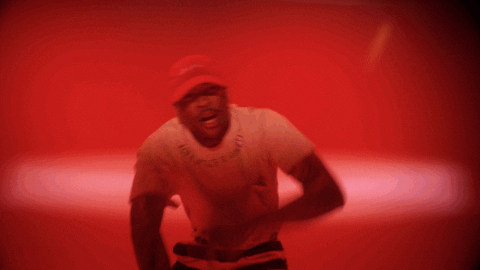 It's strong, lively,  and ignorant–in the best way, mind you.
If YG continues his biennial pattern of albums, I'm looking forward to what's coming in 2020.
By: Dallas Coronado