Back Again, Back to back Maybach, stack the M's– Onika is back with several quality songs— ya know Barbie Tingz!
Nicki Minaj's fourth studio album made an iconic debut with Queen placing #1 in 86 countries! Nicki came through with several bangers for the club–including social media favorite "Good Form"produced by Mike Will Made It.
Me everytime when I listen Good Form pic.twitter.com/wMk1YcNfhQ

— Jennifer ⚡️ (@improudofnicki) August 13, 2018
The album begins with "Ganja Burn" and doesn't shy away from word play.
Queen third single, "Barbie Dreams", released August 14 and mentions several rappers and pays homage to Christopher Wallace AKA Biggie. "I'm just playing, but I'm saying" says Nicki in the chorus but had a couple of real facts like her crush on Special Ed and ex still in her DM's.
Lil Wayne, who is featured on the promotional single "Rich Sex" says,
"She spittin' her ass off. She goin' crazy on the album."
To everyone's surprise, Nicki mentions Wichita in "Chun Swae".
"America's Next Top Model, call me Yaya
E-everytime I score she gon' hear them swishes, ah
Tell that b*tch I'm in the league, she still play for Wichita"
Shade much? Ouch!
"Chun Li" is the single that got everyone hype for Nicki's return!
Murda Beatz and Nicki teamed up with 6ix9ine for "FEFE" and was added to the tracklist after the initial release August 10th. 
The project has various sounds and is good for a somber or get hype mood. Foxy Brown came thru and gave us a much needed Trinidadian collaboration on "Coco Chanel". "Sir", produced by Metro Boomin and Zaytoven, features Future whom will co-headline with Nicki on the NickiHndrxx Tour. The dates begin in North America and end in Europe, March 2019.
The album is pure New York rap and we really need to stop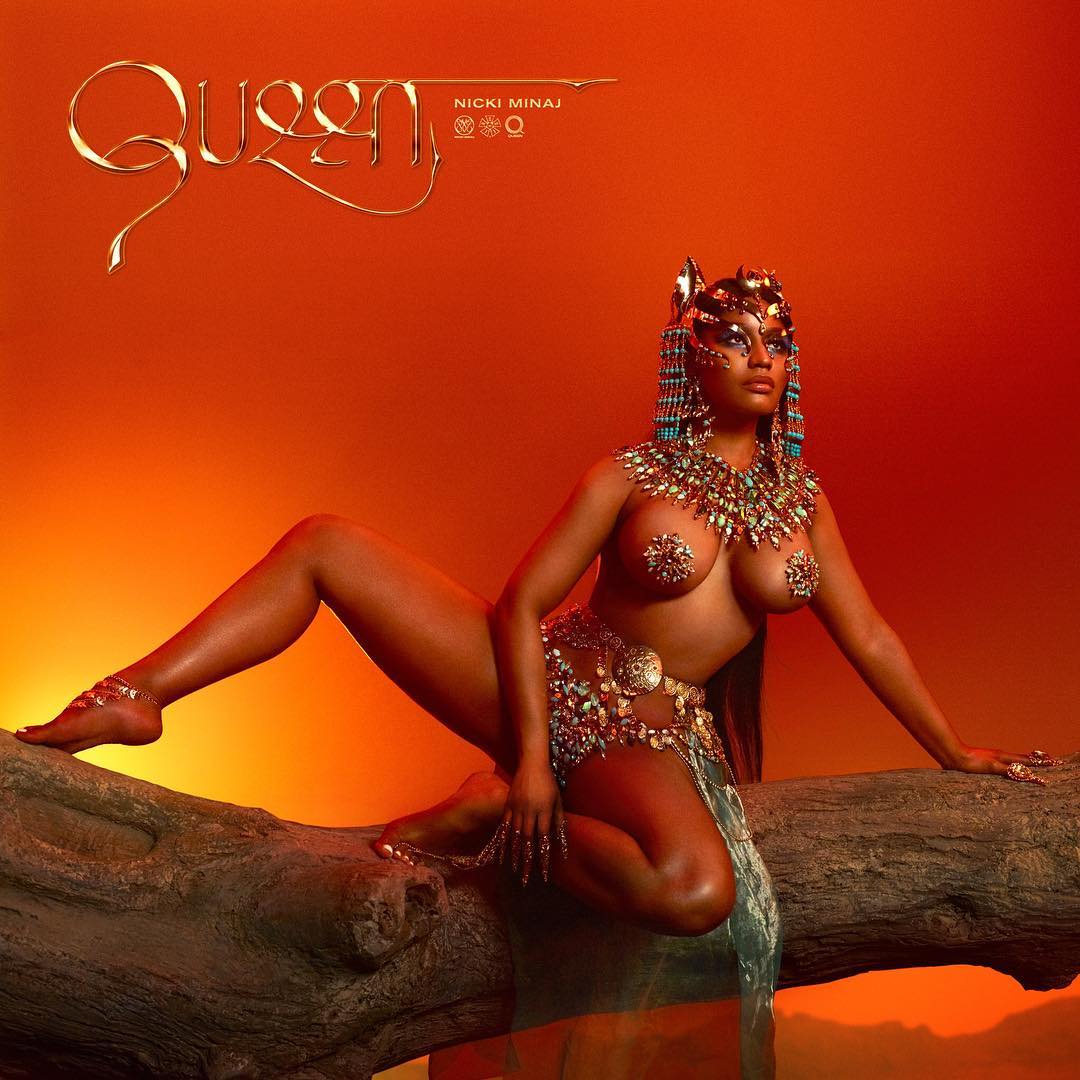 trivializing Nicki's skills and passion as an MC!
Much respect to Nicki, the female Weezy, on this project, she is adamant that we respect her pen game OR ELSE…
Overall 7/10
By: LeAndre Carthen